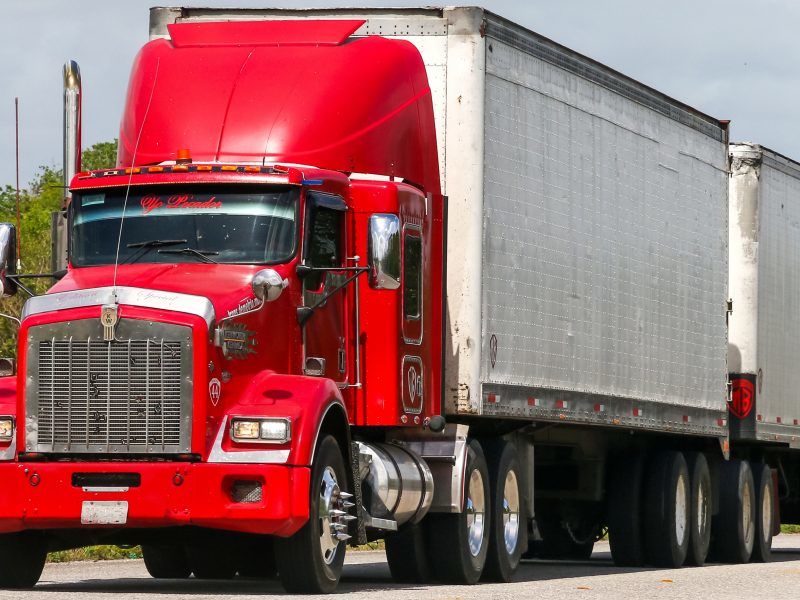 Starting a new job may be both thrilling and terrifying. However, if you fantasize about life on the wide road, with a steady paycheck and excellent perks, you could be a good fit for truck driving employment, specifically as an over-the-road truck driver.
You undoubtedly encounter enormous trucks on your daily commute—the trucking business has always been critical, and this has never been more evident than in the last year. Job opportunities as a truck driver may be both demanding and lucrative. Even if you have no prior driving experience, you may be driving in approximately a month!
What Is an Over the Road Truck Driver?
An over-the-road truck driver secures freight so that it remains stationary throughout the journey and waits until it is entirely unloaded upon arrival at the destination. It's a career that demands you to travel large miles for extended periods.
There are various restrictions in place to safeguard you and ensure that you have enough time to relax and recuperate between travels. For example, after a maximum of 11 hours of continuous driving, you can unwind in the truck's sleeper. This space is frequently furnished with a bed and can be supplemented with utilities such as a small fridge and microwave—essentially it's your on-the-go apartment. Set your feet up for at least seven hours of slumber before returning to the open road.
After eight hours of driving, you can take a 30-minute break—often at truck stops along major roads, where you can eat, clean up, and refuel the truck. These truck stops are also ideal for taking a hot shower or resting when you're tired. They offer everything you need and are always at a handy location so you don't get off track.
Call us today at 407-334-7200 to get your maintenance!
What You Do as an OTR Truck Driver
When you work as an OTR truck driver, you have various tasks in addition to driving. Your first and most crucial task is to earn your commercial driver's license (Class A CDL), which is required to operate a truck. Once you have completed the first CDL training, for which you can obtain financing, you can work with a recruiter to select a trucking firm that best matches your needs. You can then begin working on your new job.
To ensure that the cargo is safe and that you arrive on time, you must stick to route maps and directions. You must check the truck before loading it. You must also ensure that what is being loaded corresponds to what needs to be carried. Finally, you can head off toward delivery.
Get a free repair estimate today! Call us today at 407-334-7200.
What Are the Benefits of Over the Road Truck Driving?
Aside from a wonderful wage that provides financial stability for you and your family, most truck carriers include medical, dental, and life insurance. Enjoy the benefits of accumulating money for retirement with a 401 (k) Retirement Savings Plan while handling long-haul transportation with magnificent vistas across the country.
To keep you in peak condition, the trucking firm you pick may provide extensive paid vacation and sick leave. That way, you'll have enough time to recuperate and spend time with family before heading back out on the road. And if you can't bear the thought of leaving your closest four-legged companion behind, the next paragraph may surprise you: some truck carriers let you bring your pet along with you, so you don't have to leave them behind!