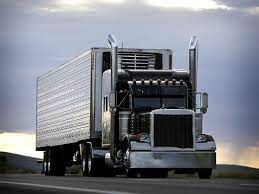 Heavy-duty trucks are among the most vital vehicles on our highways. They work around the clock to keep the transportation sector (and, by implication, the economy) going smoothly. However, vehicles do break down from time to time.
24/7 heavy-duty truck repair service is especially essential since it allows customers to get their vehicles repaired when it is convenient for them, rather than only during the hours when technicians are open in their region. This also guarantees that those who work all day may still take care of needed repairs whether their vehicle breaks down at work or when traveling home from a long day out after having repairs completed in the evening.
Call us today at 407-334-7200!
Why do I need 24/7 truck repair?
Transportation is an essential component of our everyday life. People would be unable to travel to work or enjoy themselves if they did not have access to transportation. And heavy-duty trucks play an essential role in this transportation system because they convey the products that keep our economy running.
Heavy-duty trucks also contribute to community safety by transporting food and other supplies to grocery shops and businesses, allowing them to remain functioning without being compelled to lock their doors.
If heavy-duty transportation stops functioning for one day, it may have an impact on everything from energy to water supply, retail shop supplies, building materials, and even heating oil. So there is no doubt that heavy-duty vehicle maintenance is available 24 hours a day, seven days a week.
Why is a 24/7 truck repair so important?
24/7 heavy-duty truck repair service, such as that provided by mobile fleet vehicle maintenance, and emergency services, such as those given by Specialized Truck Repair, ensure that mechanics can identify problems at all hours of the day and night. Nobody wants to be trapped with a broken-down vehicle because their technician was unable to conduct repairs or even provide advice on how to remedy any problems that arise.
However, mobile mechanics are distinct and more convenient for consumers and businesses alike because they can provide quick fixes and thorough inspections—even in parking lots outside workplaces and stores—to get people back on the road as soon as possible so they don't risk being late for work or missing out on some of their days.
Call us today at 407-334-7200 to get your maintenance!
What can a 24/7 truck repair serive do for me?
End-to-end mobile fleet emergency and repair services are critical because they enable mechanics to react to requests at any time, whether after hours, on the weekend, or on holidays. This way, those who need repairs may obtain them right away rather than having to wait until Monday am when their local mechanic returns to work—keeping them safe and productive every day of the week.
The mobile fleet emergency and maintenance services provided by Specialized Truck Repair make it simple for businesses to maintain their vehicles up to date with more than just repairs. Our experts can handle oil changes, diagnostics, part replacements, tire rotations, and nearly any other preventative or regular maintenance work that your company may require.
Get a free repair estimate today! Call us today at 407-334-7200.