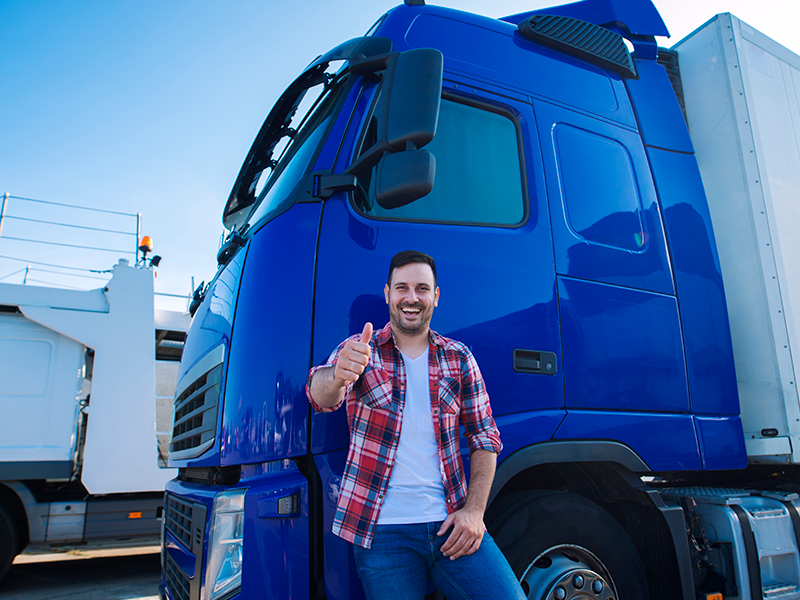 When it comes to finding and hiring truck drivers, some trucking companies are finding that it's harder than it used to be. Not only is the average driver age continuing to go up, but the shortage of drivers available is projected to increase in the coming years. That makes finding (and keeping) good drivers more difficult than ever.
If you're in the process of conducting truck driver recruiting in this current market, there are a couple of important things to keep in mind. Read on to find out our top tips for how to find truck drivers, as well as how to make sure that the ones you do hire stick around.
Mobile Friendly
Jobseekers today do a lot of research on their phones. They may even submit a job application through their phone as well. With that in mind, it's critical that you ensure your website (and the job application if it's on your website) is optimized for viewing on a mobile device. That way, when potential drivers check out your site on their phones, they can easily navigate your site and find out what you're all about.
Social Media
Another thing to consider when hiring truck drivers is that a large portion of the potential workforce is spending a lot of time on social media. If you have the ability to pay for ads on Facebook and Instagram, that could be a great opportunity to get in front of millennial drivers and attract younger talent.
You should read: 5 Truck Driving Tips to Become a Better Driver
Benefits
If you're wondering how to hire truck drivers and retain them, one of the biggest factors in whether good drivers stick around is the benefits you offer. Especially with the younger drivers, they're very focused on benefits and work-life balance.
Some of the top benefits that drivers look for are retirement benefits (like a 401k and company matching), healthcare benefits (including medical, dental, and vision), and time off (paid time off and paid holidays). Drivers are also very concerned with work-life balance and time at home. Be sure to highlight this in your job posting to attract top talent.
Job Posting
Speaking of your job posting, here are some things to focus on when looking to hire truck drivers. Be sure to include required qualifications, specifically the class of CDL needed. You should also cover a full list of job responsibilities. Make this section as extensive as possible so that the applicant knows exactly what to expect of the job.
Where to Post
The last thing you need to consider when hiring truck drivers is where to post your job listing. There are a variety of job posting sites that are well-known in any industry, as well as one that are specific to truck driving. You can also find ones where you can list your job for free and also ones that require a fee to post. Check out some top job posting sites below:
Now that you know how to find CDL drivers, it's time to start recruiting! If you follow these tips, you're sure to find great drivers in no time. Plus, you'll also be able to retain top talent too.
Call us today at 407-334-7200 to get your maintenance!